There are a lot of things that
define Paul Newman.
Actor, director, racer, philanthropist...

But those piercing blue eyes
have always defined him for me.

I couldn't even find a color photograph
that did them justice.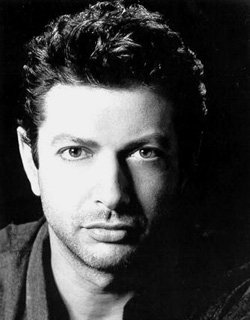 Jeff Goldblum.
Is this guy
gorgeous
or what ?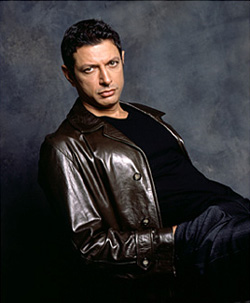 I didn't much care for him as Bond.
But Sean Connery is like a fine wine.
He just gets better with age.
I'm ashamed to say
I didn't really notice
Anthony Hopkins
until he devoured
the screen as
Hannibal Lecter.

I'm making up for
lost time!
There's only one
thing more
hypnotic than
his eyes.

His voice.

Prior to October 3, 2003, I knew next to nothing about Roy Horn, the dark-haired half of the illusionist duo Siegfried & Roy.

Yet, for one full year following Roy's on-stage accident during which he was critically wounded by his tiger Montecore, I cried for him nearly every day, and he never left my mind.

Click here to read my 2004 Wishes for Roy.
Click here to see animations I created for Roy.
It would be no exaggeration to say that my obsession with Roy completely consumed my life. But I was not alone. Through the internet, I met dozens of others who like me had been suddenly and inexplicably stricken with an overwhelming sense of concern
for Roy's well-being.

I am not a religious person, but this experience is the closest I have ever come to
something "spiritual".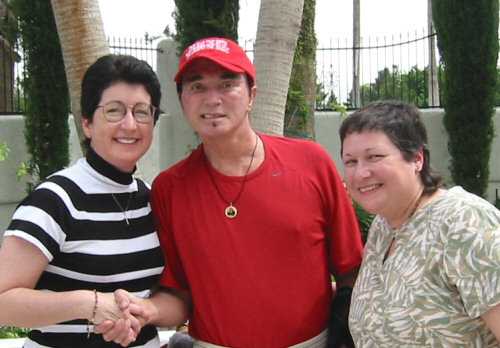 On May 13, 2005, my dear friend Gail and I decided to deliver a Jeep full of tropical plants and flowers to Roy's home. We had spent 18 months caught in the saga of Roy's life, and had both sent gifts to him that we had no way of knowing he ever received. We were extremely lucky that day. Roy was home, and was generous enough to come to see the office we had filled with his gifts. We got to see his face light up when he saw what we had brought, and to talk to him and tell him we loved him. This was at a time when Roy was still not making public appearances of any kind, and we were both keenly aware of how special our meeting with him was. It was a day neither of us will ever forget.