My best work to date.
Not only is this a very
good representation of
a dog and cat I actually
knew, the piece seems
to have a life of its own.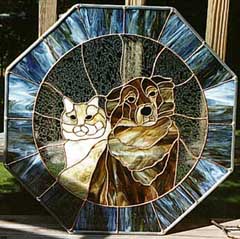 The glass was very carefully
selected to look as much like
fur as possible, and the
glass used for the cat eyes
actually has small
discolorations in it, which
appear to be pupils!